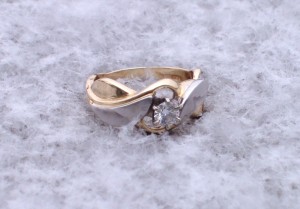 Our wedding was in the fall of 2006 with the fall colors, celebrating the time we first started dating two years earlier. We agreed to get married in a Catholic church as Doug is Catholic. Christy wanted to get married outside in the spring, so we compromised on high lofty ceilings and plenty of natural light with a gorgeous view of the mountains. Our engagement pictures were taken in the spring in the crab apple grove at the gardens at CSU. The church we chose had all of the requirements, plus a great reception hall as part of the same building.
We went to Australia as our honeymoon. We had originally planned to go to the east coast and travel north, seeing all sorts of things along the way, but at the last minute (one week prior to our wedding) we changed our minds, believing that if we were going to leave the country, we should really leave and go to the other side of the world. We went to Sydney, to Uluru (Ayers Rock), to Brisbane, and to Lady Elliot Island on the Great Barrier Reef. We had a great time, and still reminisce about all of the adventures we crammed into those two weeks, and swear we will go back someday.
We lived 6 months in an apartment in Brighton without any house updates or landscape to work on, and then moved to Fort Collins, and proceeded to spend two and a half years updating an old college house that Doug and his family had owned and used to send the three boys to college in. We sold that house in the spring of 2009, and moved to Broomfield, where we will do it all over again to another house.
Our first kid, our son Ben, was born not long after we moved in, and we have been delighted in watching him grow and change and learn.