Doug finished the "build from scratch" 4-drawer dresser changing table piece of furniture for the nursery yesterday. The 3 drawer long dresser will match, and he has the wood for it already.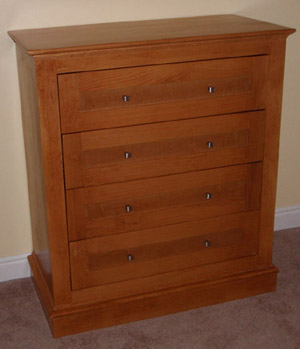 For his birthday, I used the heart-shaped pink silicon cake pan that my sister Natalie gave us for our wedding to make him a cake- carrot cake with butter cream frosting of course.
We decided on a new mattress for ourselves and are going to order it tonight.
The wedding on Saturday of Jake and Jamie was beautiful. We also got to hang out with Jeff and his new wife, and Paul and his girlfriend Amber. It is nice to see the smart guys from high school find a gal that makes them smile and loves them for who they are.